Hello folks!
So this week was the Rainbowthon which I talked about in my last post — here —. I didn't set a specific TBR for myself but I wanted to read at least 500 pages across the week.
And then hay fever kicked in. And I ended up spending most of the week with itchy eyes and two boxes of tissues. But I still managed to read at least 500 pages!
I finished two books over the readathon.
When the readthon started I was in the middle of The Disreputable History of Frankie Landau Banks by E. Lockhart. I read the last 224 pages of the book this week. I won't go into too much detail on how I felt about the book as I will write a review that should be up sometime this week but the goodreads link is there if you don't want to wait! My cover has purple text on the cover and the spine so I believe it counts!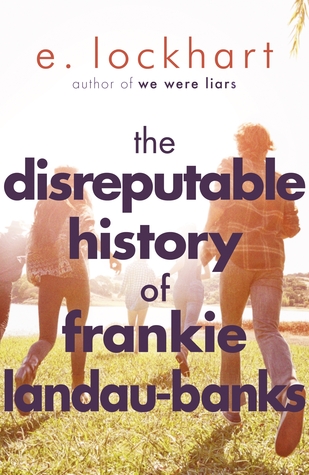 And the second book I finished this week was The Strange and Beautiful Sorrows of Ava Lavender by Leslye Walton. My copy is 301 pages bringing my page count to 525 pages! I will also do a review of this book this week but, again, the goodreads link is there! My copy of the book is blue!
Another readathon is taking place this week called the Twitterathon as started by the lovely Emma and you can watch her video here for more info on the readathon!
I was planning to set a TBR but, fun fact about me, I'm ridiculously indecisive! There are challenges within the readathon and I'm definitely going to try and conquer them, I just don't know what books I will read!
Thanks for reading! I shall try and write the reviews sometime this week so keep an eye out for those!